We are the commercial cleaning experts.
Welcome to ServiceMaster Clean of Chatham, Windsor & Sarnia
The Chatham, Windsor and Sarnia Clean companies have common local ownership and management and have been providing janitorial and other commercial cleaning services to communities in the southwestern part of Ontario since 1987. We are a full service commercial cleaning and maintenance management company that services several industries such as health care, manufacturing, education, retail and professional services. You can also visit the website of our sister company ServiceMaster Restore of Chatham.
ServiceMaster realizes that each client has unique office cleaning needs and provides custom programs to address them. Our adaptability and experience in the service industry allows us to
provide solutions for a range of clients from large scale multi-service 24 hours a day 7 days a week facilities, to one time cleaning engagements. Our research and development team have created state of the art equipment, products and methods to ensure you receive an effective, efficient and environmentally conscious cleaning experience.

Our Brand Promise
We believe that commercial cleaning is not a commodity but an opportunity to provide remarkable service. That's why we focus on mastering the basics and consistent service delivery as foundational to our business. Along with our focus on fundamentals, we partner with you to understand your unique needs and monitor the overall condition of your facility. Serving as an extension of your staff, we pride ourselves on going "above and beyond" your expectations.
PREVENTATIVE CLEANING AND DISINFECTION SERVICES
For years, ServiceMaster Clean of Chatham, Windsor & Sarnia have been the experts in creating clean, safe and healthy workplace environments. Our experience and training afford us the ability to promote safe practices for infection prevention within all businesses.
In these unprecedented times, we are ready to respond with effective and customizable solutions. ServiceMaster Clean of Chatham, Windsor & Sarnia provides a full range of cleaning and disinfection services that will help to keep your workplace healthy and productive.
GET A FREE ASSESSMENT
COVID-19 FAQs
How can ServiceMaster Clean help?
If you need help maintaining routine cleanliness conditions in your workplace, you may want to call in a professional like ServiceMaster Clean to sanitize and disinfect.
Our expert technicians are trained to clean first to break organic loads and remove gross soiling. Then they sanitize or disinfect as appropriate.
When we do this, we follow the guidelines set in place by the health officials such as WHO and Health Canada. There are many methods of disinfection and you can be assured that your technician is trained to do each in the recommended manner. Our technicians also use appropriate PPE (Personal Protective Equipment) with your security and privacy in consideration.
MORE COVID-19 FAQS
News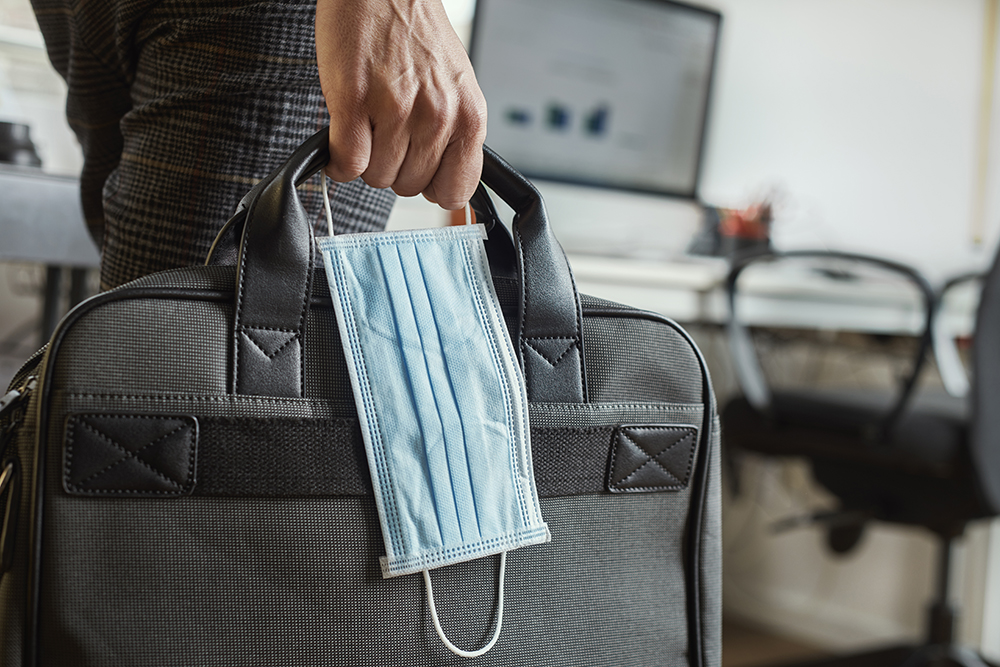 Getting Back To Work: Keeping Your Office Safe
As rates of COVID-19 infection gradually decline and some parts of the world are cautiously emerging from the pandemic, the main question on everyone's mind is what does the new normal look like?
ServiceMaster Clean of Chatham, Windsor & Sarnia
21 Gregory Drive West
Chatham, ON, N7L 2L2
829 Ottawa Street
Windsor, ON, N8X 2C7
Tel: 226-798-4390
Email: shannon.read@smwesternontario.ca
---
Cleaning and Disinfection Services
We take disinfection seriously! As such, our process always begins with cleaning to allow us to remove any visible dirt and soil. By cleaning first, we enable the disinfectant product to do its job effectively! For disinfection service, we use only Health Canada approved disinfectants. Should your concern be specifically about COVID-19, rest assured, our disinfectants are also on Health Canada's list of approved disinfectants for use against COVID-19.
About Us
Please visit us at our 11,000 square foot facility. ServiceMaster Clean of Chatham, ServiceMaster Clean of Windsor and ServiceMaster Clean of Sarnia are locally owned. The services they provide, as well as the management team, are comprised of residents of either Chatham, Win
Commercial cleaning services to suit every budget. Our plans start as low as $250 per month - whether you need daily janitorial office cleaning, commercial carpet cleaning or specialty commercial cleaning. Depending on your specific requirements, we will work with you to develop a plan that suits your needs, and your budget.
Guaranteed Service
No other vendor offers the quality of service and degree of commitment as consistently or as affordably as ServiceMaster Clean. We are so confident in our performance, we guarantee it!
Our expertise, dedication and value-added services make us the best commercial cleaning choice for your business.
Get A Free Assessment